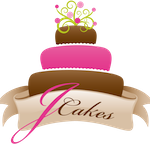 Website JCakes
Where Taste is Never Compromised
Are You a High-Energy Cake Decorator?
Do you have experience decorating sculpted, tiered, and other custom cakes? Do you enjoy working in fast-paced environments where attention to detail is a must? JCakes is a custom cake and cupcake shop that values the following:
Integrity
Honesty
Trustworthiness
Respect
Being True to your word
Efficiency
Team over individual
Giving back to community
We are seeking a top-notch creative cake decorator who aligns with our core values above with the following skill-set:
Focus on task-at-hand
Time-management
Attention to detail
Positive outlook on life
At least two year's experience with cake decorating (This is not an entry level position)
Steady, neat, consistent piping
Neat, smooth frosting
Experience with fondant
Basic math skills
Color matching skills
Effective communication skills and the ability to read, write and comprehend English
Frost cupcakes
Consistency /Speed – Efficiency is key – We expect speed, precision and attention to detail on every cake
Keep a clean work station
Self-motivated and can work independently
If you're a quick learner, who can multi-task, stay focused, and work speedy, we'd love to have you join our growing business. E-mail your resume and portfolio to hope@jcakes.com – Please submit a cover letter to explain why you would like to join the JCakes Team. We'd love to hear from you!