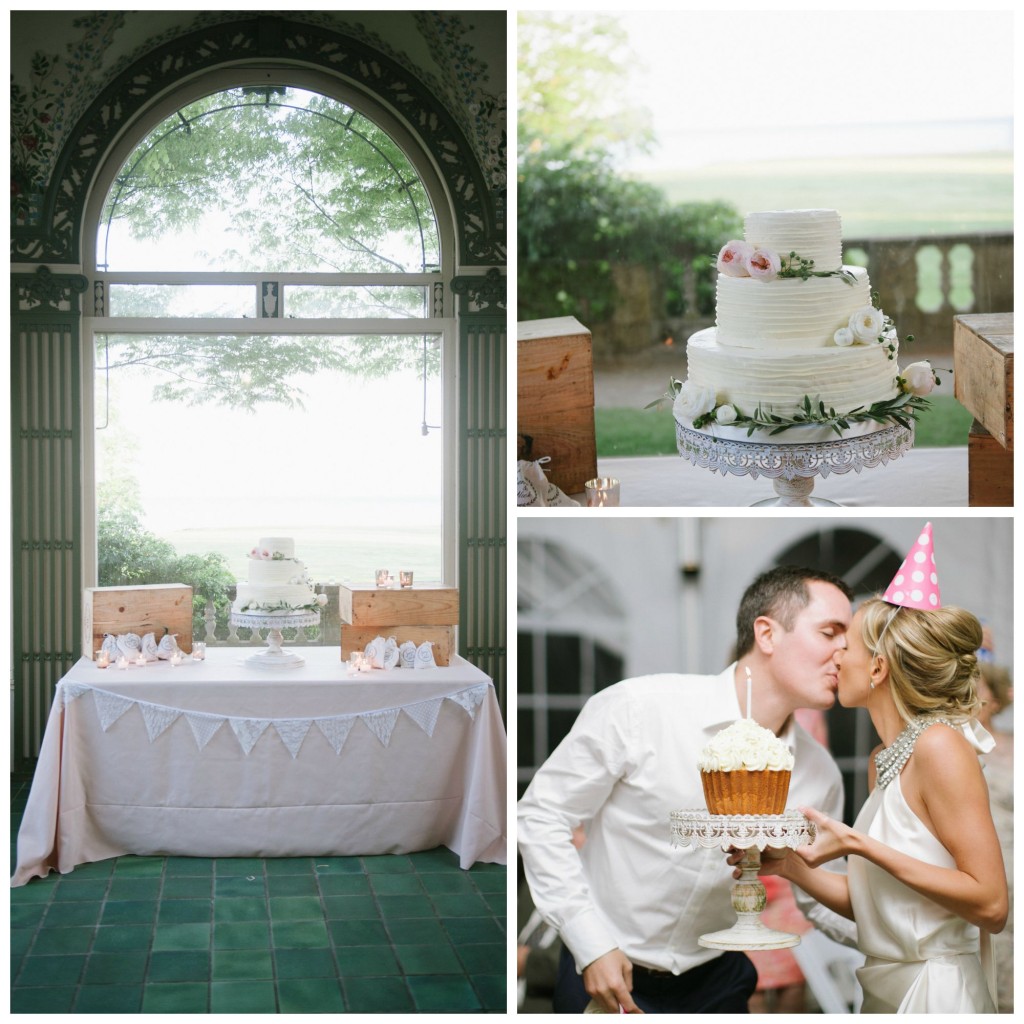 We were thrilled to be a part of Jennifer and Nick's Wedding Celebration. The reception was held at Eolia Mansion at Harkness Park in Waterford, Ct. The cake was comprised of alternating tiers of golden and chocolate cake with raspberry buttercream, chocolate and white chocolate mousse fillings. Vanilla French buttercream bands were piped on the sides to blend with their vintage garden theme. Earth Blossoms finished the look with Garden Roses, berries and greens.
The day of the wedding was also the groom's birthday. So Jennifer surprised him with a jumbo, lemon birthday cupcake.
Here is the email from Jennifer:
Just a quick note to say thank you very much for creating the most beautiful wedding cake and cupcake for our special day! We absolutely LOVED both and got many compliments. I've attached a number of photos (feel free to use them however you like) so that you could see how the cake looked with the flowers on it. STUNNING!!
Thanks so very much,
Jennifer
Photo Credit: Ali and Julie – aliandjulie.com
Flowers: Earth Blossoms