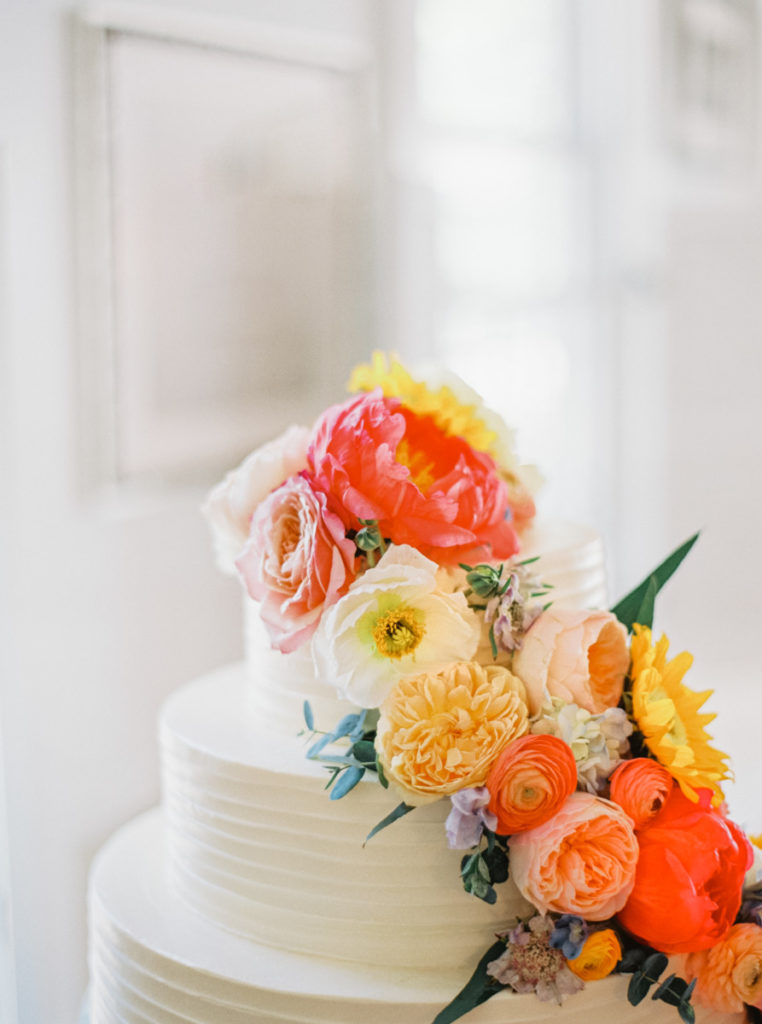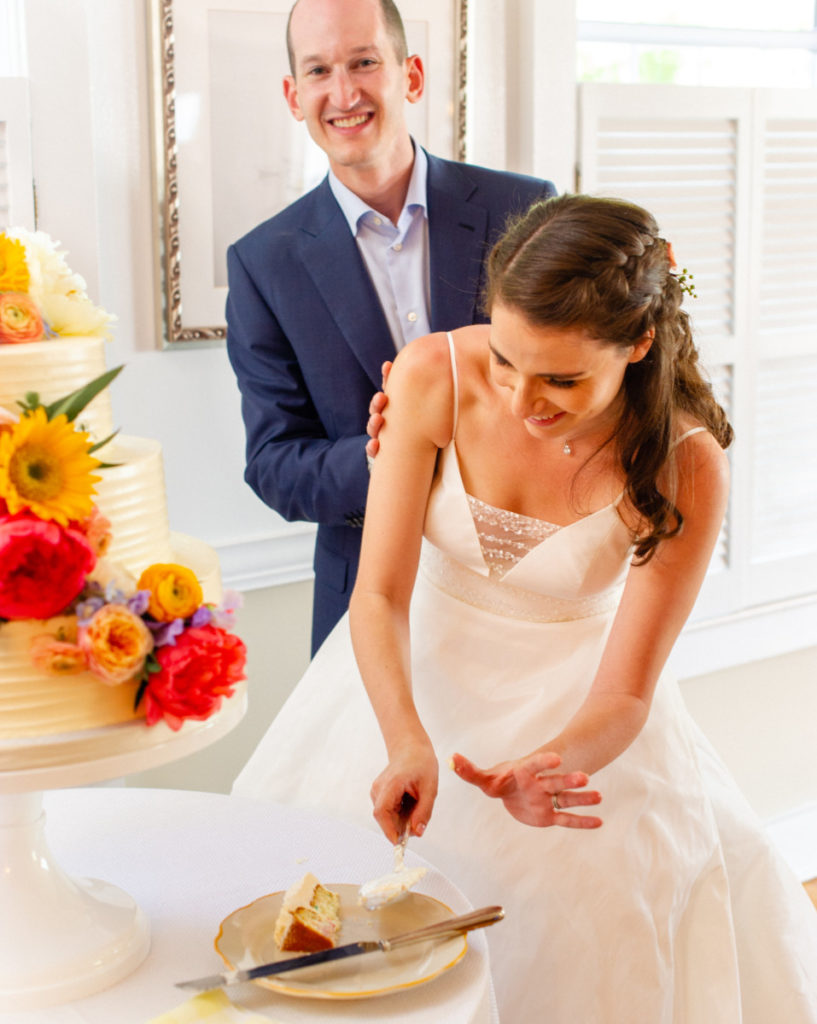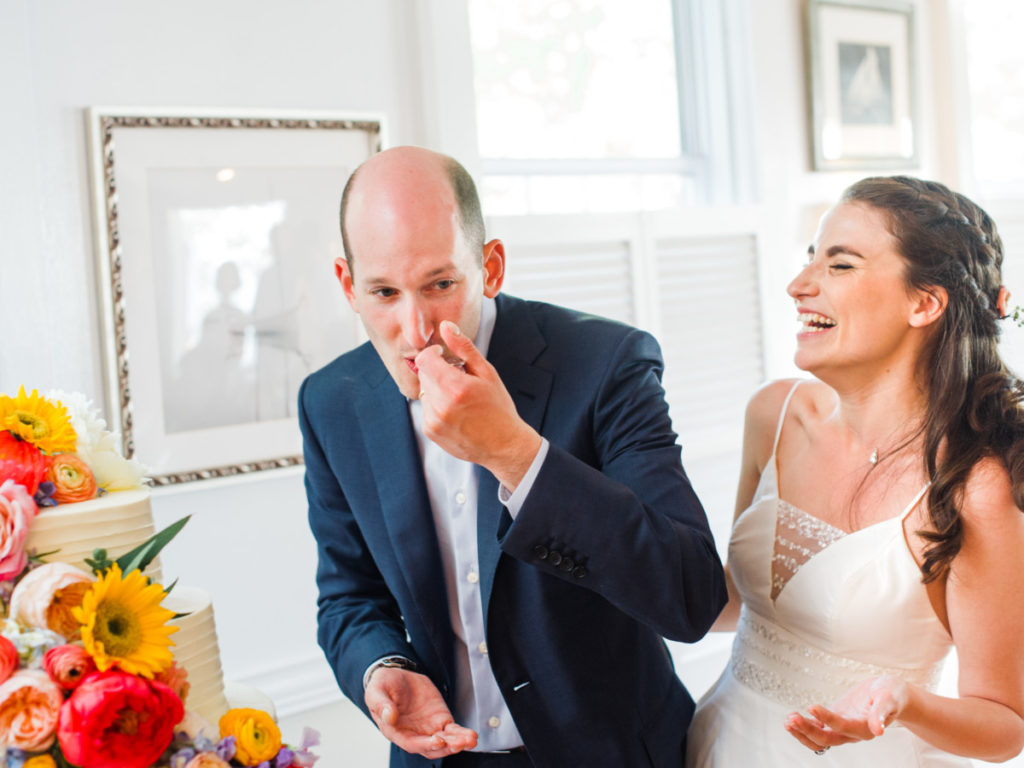 Photo Courtesy: Greg Lewis Photography
On a gorgeous Sunday, June 23rd Erica and James celebrated their wedding on the water at the Owenego Inn, in Branford, CT. What was fun is they had a couple of dessert food trucks including alcohol flavored ice cream, Tipsy Cones. Another option they had for dessert was their three-tiered wedding cake consisting of funfetti and strawberry shortcake flavors. Our funfetti cake is always a fun flavor for both kids and adults to enjoy. Our strawberry shortcake is a vanilla cake base with two layers of pastry cream and fresh strawberries in between. If you are going for a lighter option this is definitely a good option to go with. The cake was frosted in our vanilla French buttercream.
As for the design of the cake, they kept it simple by choosing to frost it in a horizontal texture pattern and adding a variety of beautiful flowers. Erica went with the theme of garden roses, ranunculus, peonies, hydrangea, sunflowers, and delphinium on her cake as well as in her wedding bouquet. Her and their cake matched! The beautiful fresh flowers were provided by Koko Floral Design. Instead of a cake topper, they asked JCakes to place the flowers in a cluster on the top tier. The other flowers were placed in a partial cascade down the tiers of the cake. This cake was such a hit at the wedding and especially by our staff in the kitchen. We couldn't stop admiring how gorgeous it all turned out. The wedding turned out beautifully thanks to Creative Concepts By Lisa for helping the couple turn their wedding dreams into a reality. It was a pleasure working with Erica and James. JCakes is excited to be able to help with more future celebrations in their lives.