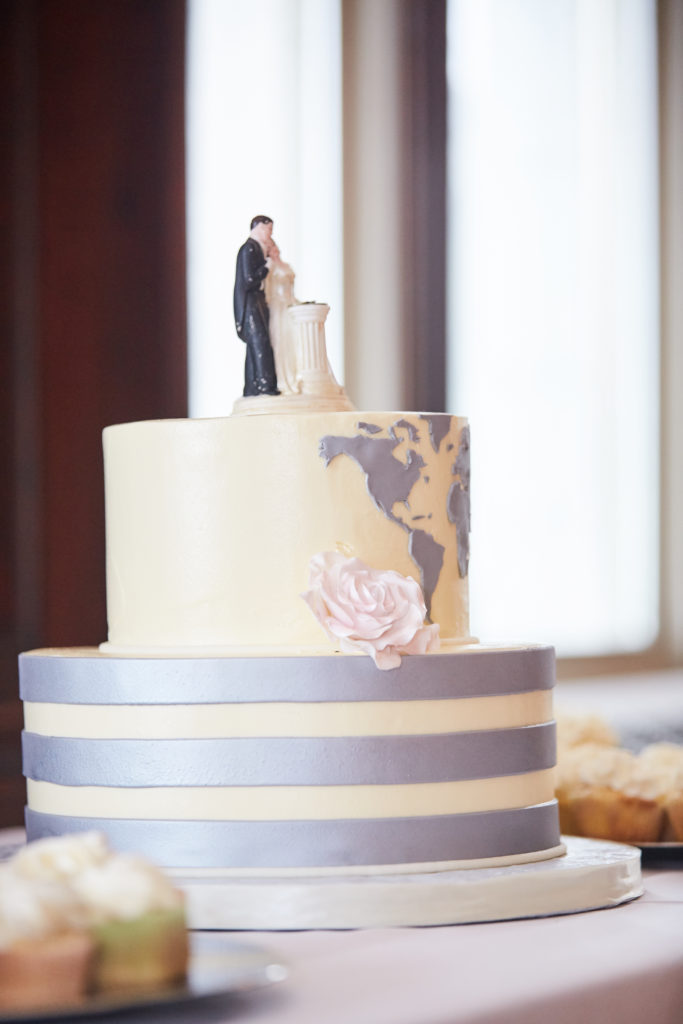 Jaclyn & Tyler's wedding cake was the perfect example of a cutting cake for a bride and groom. This couple opted to get a small two tiered cake to display their design, and then had a large sheet cake for guests. The both tiers of the cutting cake had chocolate cake with Oreo cookies & creams, while the sheet cake was golden cake with mixed berry filling; our most popular wedding flavor! Both cakes were frosted with ivory vanilla French buttercream.
This couple loved to travel, so it was no shock that they wanted a map of the world on their cake! The map was made with a grey & silver fondant combination, and cut out (very carefully!!) by hand. To incorporate the same color in the bottom tier, three simple stripes of fondant were added. Every cake needs a pop of color, so a light pink sugar rose was placed on the ledge of the bottom tier.
The cake had a simple elements, but came together to make a gorgeous cake!
Photography by Eric Gilbert Photography
Wedding Planning by Creative Concepts by Lisa
Venue: Branford House