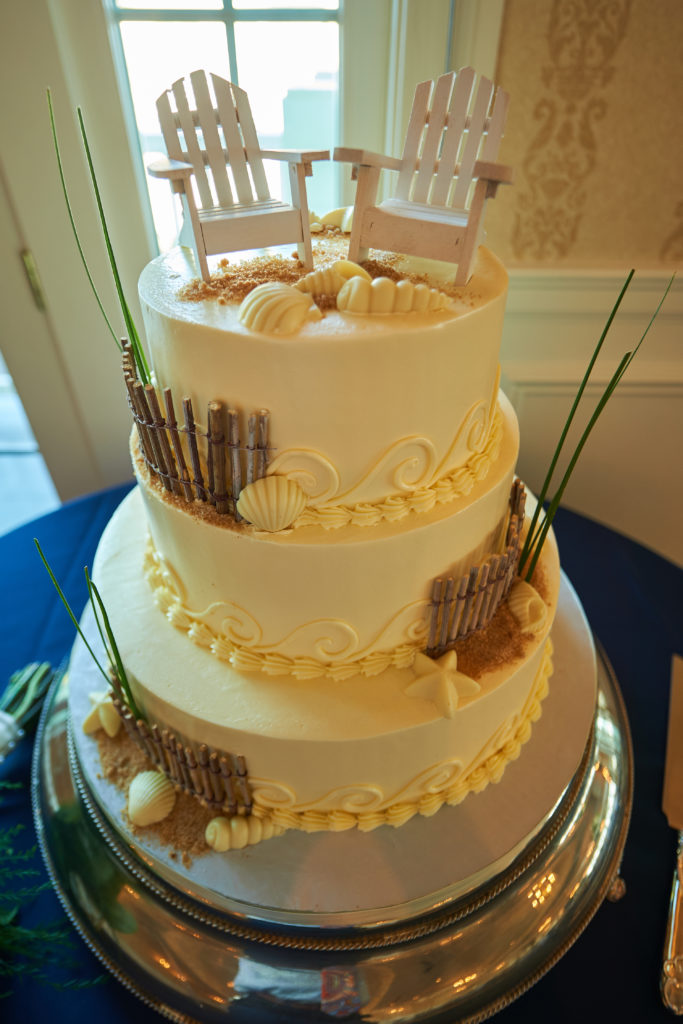 A beached themed cake for a beach wedding at the Madison Beach Hotel! Kelly & Andy wanted the beach incorporated in every aspect of their special day, and we loved every second of it!
This three tiered cake had two flavors for guests to choose from. The top and bottom tiers were made with golden cake and had mixed berry filling, while the middle tier had chocolate cake with chocolate truffle filling. Tiered cakes are a great way to offer multiple flavors, especially when you can't decide on which one is your favorite!
All three tiers were frosted with a smooth ivory vanilla French buttercream, and piped with swirls to give a wave effect; perfect for their beach theme! Each tier was accented with weathered wood fencing, sea grass, white chocolate sea shells, and crumbs to resemble sand. Finally, the cake was topped with white Adirondack chairs to complete the theme.
Thank you Kelly & Andy for including us on your special day, and we wish you nothing but happiness and long days on the beach!
Photography by Veils and Cufflinks
Wedding Planning by Creative Concepts by Lisa