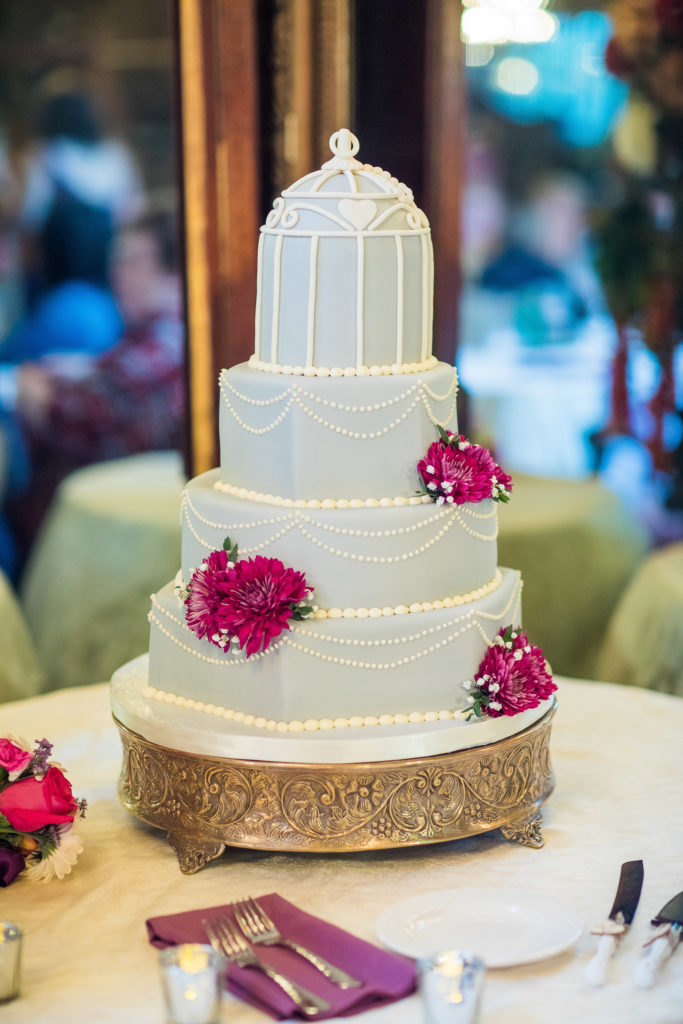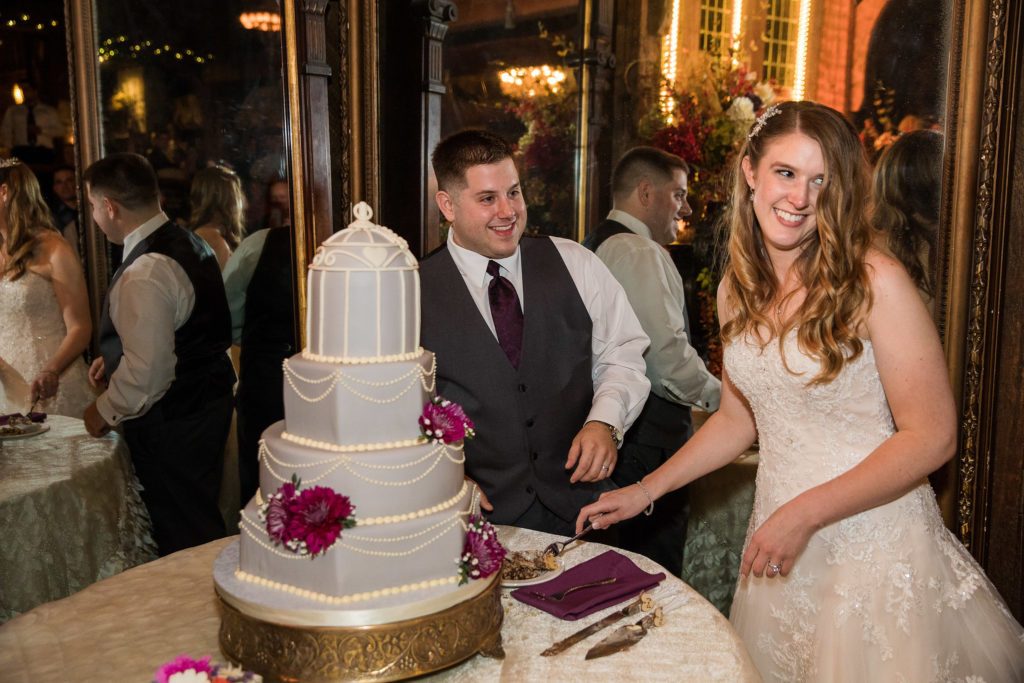 "We cannot thank you enough for the amazing job you did on our birdcage themed wedding cake!! It was beautiful and I started tearing up when I saw it! Not only was it exactly (heck even better than) what I envisioned, it was absolutely DELICIOUS!!" – Paiten Jansak
It was an absolute honor to create this unique wedding cake for Paiten & Jason's wedding at Bill Miller's Castle. Deterring from the traditional round tiered cake, this couple chose to switch things up with two hexagonal tiers; a great way to add more dimension! To add to this, the top tier was shaped to create a birdcage. All four tiers were covered in a light grey fondant, and accented with an ivory piped swag design. To give an extra pop of color, Jennifer Hodgins from Branford Flowers provided gorgeous burgundy button mums, dusty miller, and baby's breath. It was the perfect touch to finish the cake.
The couple decided to have a variety of fillings for guests to chose from. The second and top tier featured mocha buttercream, while the third tier had a mixed berry filling, and the bottom tier had white chocolate mousse. All four tiers had marble cake; a great way to incorporate both vanilla and chocolate!
Overall, this elegant cake's small details made it truly memorable, and we couldn't be happier to be a part of Paiten & Jason's special day!
Pictures by Stephen Wang Photography