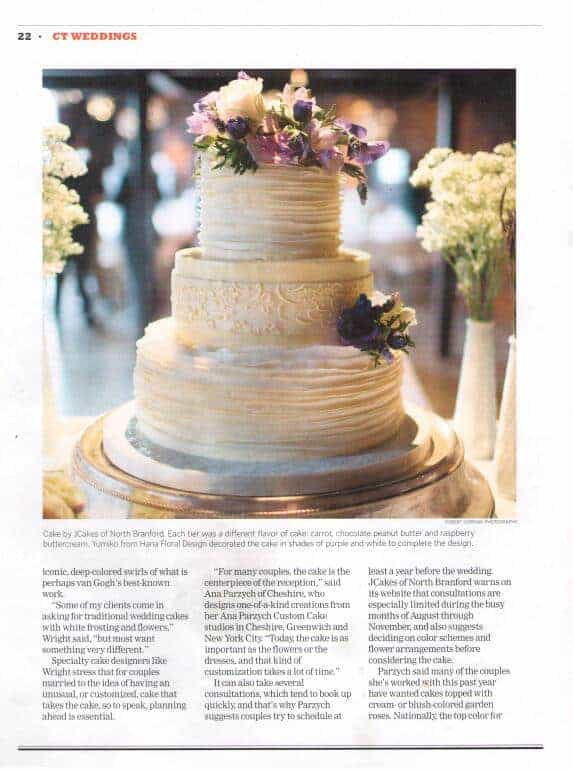 We were honored to be interviewed by The Hartford Magazine staff for the Winter/Spring issue of CT Weddings. The magazine included JCakes, as well as several other bakers, in an editorial about how to order a wedding cake. The featured cake was made for Jason & Eiling's wedding at Saltwater Farm Vineyard in Stonington.
The cake was covered in super thin strips of fondant to achieve the ruffle effect on the top and bottom tiers. The middle tier was accented with a fondant lace band. Yumiko, from Hana Floral, decorated the cake with fresh flowers.
The photo was taken by Robert Norman Photography.